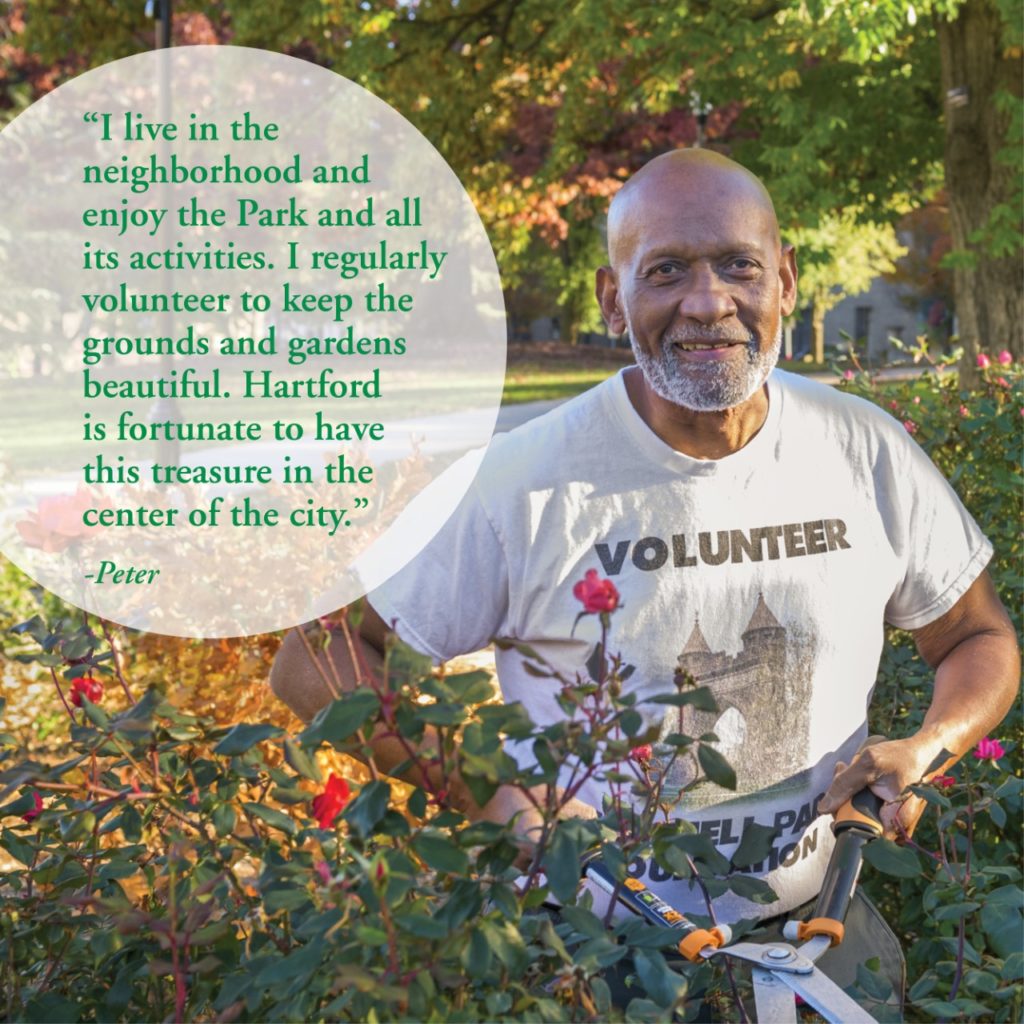 Bushnell Park Has Something for Everyone

Whether you love the Park for its free community events, concerts, movies, Playscape and Carousel; or its rich Hartford history with landmarks, statues and monuments, Bushnell Park is a natural destination for all, a welcome treasure that contributes to the vibrancy of our community.
Bushnell Park is enjoyed daily for walking, running, biking, yoga, or just sitting and watching the world go by. With events and activities year-round, we need your help in keeping Bushnell Park clean, vibrant and beautiful for all to enjoy. Thank you for your support!
Other Opportunities to Donate
Weidenmann Tree Society

The Weidenmann Tree Society tree management program is named for Jacob Weidenmann, the landscape architect who designed the Park. With 37 acres and more than 460 trees today, over the years Bushnell Park has seen hundreds of trees lost to damage, disease, drought, climate change, air pollution and extreme weather. Read more here and donate today.

Privacy Policy: Credit Card and personal information used through this website will not be stored or retained in any manner.